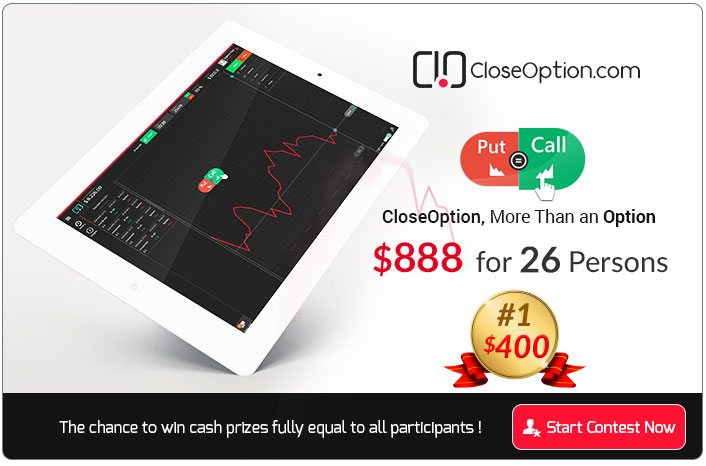 Link – $888 Prize for 26 Traders
CloseOption's Binary Options Contest is completely Free of Charge! Just You need to Register and Verify Your account and Start Contest! Each Contest has 26 Winners.
– The first person gets $400, the second person $200, the third person $100, the 4th to 7th $25, the 8th to 11th $10, the 12th to 17th $5 and the others get $2.
Competition environment on close options is similar to the real trading environment and for users will have many advantages, such as,
1.

Real trading experience and familiarity with no extra charge.

2.

The chance to win cash prizes fully equal to all participants.

3.

Possible questions and answers with all traders and share successful strategies.
The rules and laws are very important to close options and we expect that customers also to respect the rules of the site, below you can read and review the contest rules and conditions.